Facebook is one of the most popular social media marketing platforms. Using Facebook ads for Shopify, you may bring together hundreds of individuals. In this article, we'll discuss Facebook advertising and its significance. You must market your Shopify business as a store owner. It will be easier for you if you use Facebook advertisements. So, let's get this article started.
Facebook ads for Shopify: 
The internet and social media platforms have transformed the advertising sector. Advertising businesses help to reach their target audience for less money and time. Over the years, Facebook advertising has grown at a phenomenal speed. The social network's popularity is a convincing reason to use its advertising platform. Facebook Ads can display in the desktop and mobile News Feed and the desktop Right Column.
As more firms realize the advantages, the cost of these advertisements rises. For Shopify business owners, Facebook advertising is a lifesaver in terms of promotion. It optimizes your ad delivery to save you time and money.
It is advantageous to individuals who haven't much marketing knowledge or have a limited budget. They can utilize Facebook advertisements with little instruction and understanding. They may use Facebook advertisements to help develop their business.
Let's take a look at why marketers rely on Facebook ads for Shopify so heavily.
Importance or Benefits of Facebook ads-
There are so many options for choosing a marketing platform. You have to choose the one as per your budget and needs. Facebook is a popular marketing platform nowadays. Around billions of people all over the world are using Facebook. You get a platform with a wide audience. Let us check out the Facebook ads for Shopify importance in the following points-
Facebook advertising is rather inexpensive. Ads can be paid in a variety of ways, depending on the user's preferences. For all of its users, Facebook gathers several demographic information. You can use this information to create a target audience for your ad. Users can set a daily restriction on how much they may spend to stay within their budget.
You need to know how to save money as a Shopify shop owner. It's a fantastic option to use Facebook marketing for it. It gives you the best services for the least amount of money.
Enhance traffic to your website-
Facebook users can be directed to your website with appropriate links. It is because they choose to visit your website by clicking on the link. This will make individuals more likely to be responsive. This will assist in the promotion of your Shopify store. After Facebook became its primary marketing channel, the e-commerce company's client acquisition doubled. To target your audience, you may execute a website click campaign. You may send them directly to your Shopify store.
Reach a wider and target audience-
Advertisers can reach one of the largest user bases on Facebook. You should be able to locate your desired audience profile on Facebook. It doesn't matter who your business serves. The ability to target your particular audience is an advantage of Facebook advertising. You may target people based on their age, hobbies, activity, and geographic area.
Facebook has a massive, engaged user base. These people spend an insane amount of time on the site every single month. As a result, Facebook advertising allows you to reach a massive number of individuals.
Generate brand awareness-
People often hesitate to buy from a Shopify store. But, if your brand is well developed and popular, people will approach your store no matter what. So, you need to create your brand's awareness. Facebook ads will help you with that.
Your business exposure will skyrocket thanks to Facebook advertising. It's a fantastic method to get the word out about what you have to offer. Customers and companies may engage easily and quickly on Facebook. It's also simple to reply to customers, which helps to build brand loyalty.
Advertising on Facebook may be tracked-
With Facebook advertising, there is no room for guesswork. The outcomes are measurable. Furthermore, the figures will speak for themselves. You'll be able to track the number of impressions, clicks, and conversions. The Facebook ad analytics are easy to understand. Facebook Insights allows you to track your progress. So that you can make strategic changes as needed.
Types of Facebook ads for Shopify-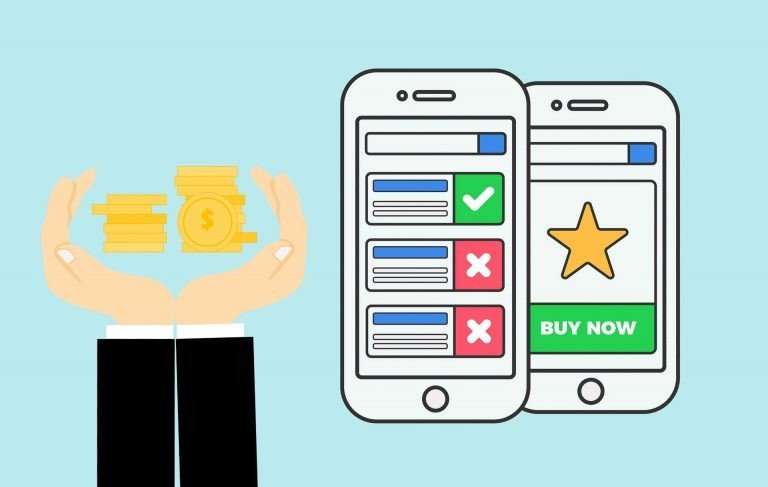 There are several types of Facebook ads for Shopify that you can use to promote your Shopify store. It depends on the need or your product to choose the appropriate type. The following are some types of Facebook ads-
Single picture advertisements are the most common type of Facebook ad. They're simple to produce and provide a clear structure for promoting your company. It is one of the most successful ad forms available. When you need to make an ad fast or have a limited budget, image advertising is the perfect option.
These days, video advertisements are quite popular. In Facebook Ads, you may build video ads or boost a post from your Facebook page that includes a video. They are employed for both remarketing and brand awareness. Video advertisements are quite effective. Even a simple movie might yield excellent effects.
Carousel advertisements allow you to put up to ten pictures or videos, each with its link, in a single ad. People may browse around the carousel by swiping left or right on their phones. If they are using the desktop, then use the client's directional arrows. To spark your audience's interest, it displays the top-performing photographs or videos first. For a more customized experience, you may connect to numerous landing pages.
The bottom line-
Facebook ads can bring a spark to your Shopify store. You can take the Facebook ads' benefits and witness its magic. It is easy to use and inexpensive. You can hire an expert to assist you with that. But, you should try Facebook ads for your Shopify store.